Everything You Need to Know About Affiliate Marketing as A Beginner!
What is affiliate marketing and why is it the best way to start making money online?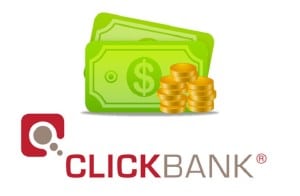 Affiliate marketing... You've probably heard people talking about it. But what is it really? Well, the simple answer is that affiliate marketing is about selling other people's products for a commission.

For example, you found a nice product that you love to use or think would sell well. When you become an affiliate, you can start 'referring' this product or 'promote' the product to your audience. If they buy it, you'll be able to earn a commission from the product owner.
The best part about affiliate marketing is that you can start earning money as an affiliate without your own product. All you need to do to begin making money as an affiliate marketer is to promote existing products to people who are most likely to buy them.

Take a look at these simple steps of a typical Affiliate Marketing Process:
Step 1: Find an awesome product
Step 2: Join the affiliate program
Step 3: Promote the offers online
Step 4: Receive your commissions
Step 5: Rinse, Repeat, and Scale!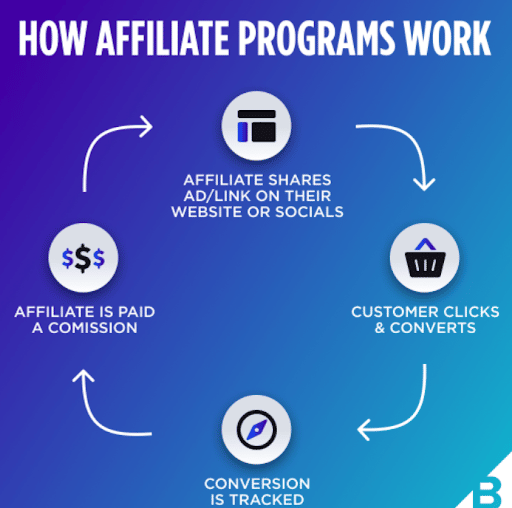 << LEARN HOW YOU CAN BECOME A SUPER AFFILIATE IN JUST 21 DAYS >>

The whole concept of making an income with affiliate marketing is very simple, and with the help of technology, all your referrals can be tracked and monitored so that you can optimize your promotions for more profits.
Because of this, the affiliate marketing industry has grown tremendously over the years. For example, in the United States alone, the amount of profits from affiliate marketing has skyrocketed from $5.4 billion in 2017 to $8.2 billion in 2022.
That's almost $3 billion worth of increment in just 5 short years!
Wow, that's really amazing! But...
How much can I make as an affiliate marketer?
That's a mighty good question!
It really depends on the marketer and their knowledge of marketing.
In fact, we've known many affiliates who make as much as 6-figures a year!
Realistically, here are some stats that we found that should hold true for the average marketer.
- Almost half of the successful affiliate marketers make less than $20,000 a year.
- About 35% of them make over $20,000 a year
- Over 9% make over $50,000 a year (based on a survey in 2016).
So based on these stats above, it should be clear that there is a certain level of knowledge and strategy involved in order to earn more. The better you are at your promotions, the more you can earn.
Is it hard to succeed as an Affiliate Marketer in 2022?
On paper, being an affiliate marketer sounds easy enough. But in fact, it can be quite a tough journey especially if you are new and have no idea what you are doing.
The reason is simple. More and more people are flocking to affiliate marketing so the competition is getting thick while getting traffic is getting more and more expensive.
But don't let that turn you off just yet.
You see... although there is a lot of competition out there, most of these people just don't take the time to learn how to do it correctly.
What this means is that the market is flooded with marketers who are just trying to make things work on their own - bad mistake! There are a significant amount of small details to making it all work and most don't take the time to find this information.
Fortunately for you, our mentor, a $60 million-dollar online veteran, is willing to share with you his powerful strategies for affiliate marketing success.
Take a look yourself – Get the FREE 21 Days to Online Profit Blueprint

From him you'll learn how to find the right niche, pick the right product, and how to reach the right people who are hungry for what you are promoting.
You'll be able to cut through all that competition and avoid all the common mistakes that most newbie affiliate marketers make and start earning commissions in just 21 days!
While that all sounds good...
What if I told you there's an even better way to boost your income tremendously by leveraging other affiliates?
Yes, you can earn a nice income from home selling products for other people.
But what most people don't know is that the real money is being made by smart product owners who have an army of affiliates earning money for them.
We're talking about generating millions of dollars every single year.
Yes, you can earn a nice income from home selling products for other people.
But what most people don't know is that the real money is being made by smart product owners who have an army of affiliates earning money for them.
We're talking about generating millions of dollars every single year.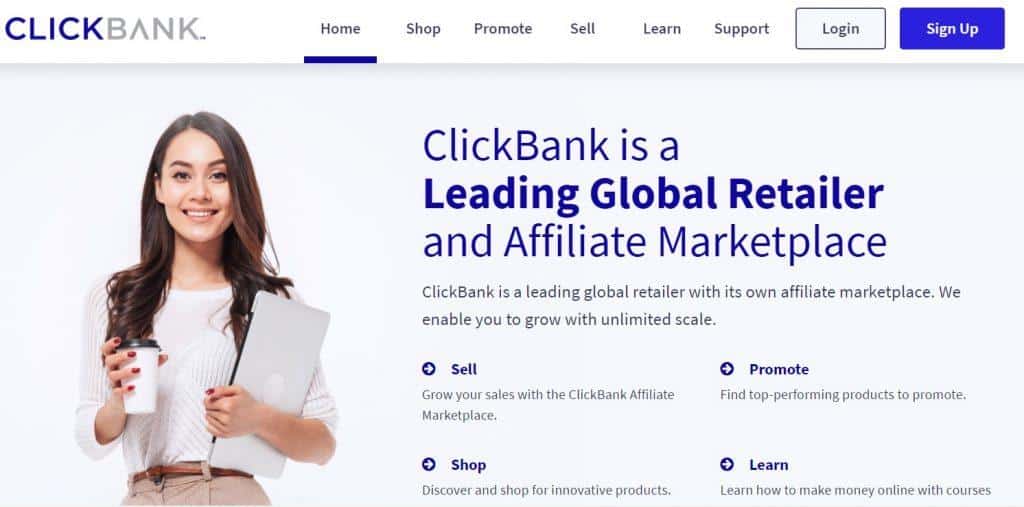 They do this by placing their product on a site called Clickbank, where millions of marketers hungry for commissions look for products to sell.
The choice is up to you…
You can make good money selling products for others, or a tremendous amount of money creating your own product and have others sell for you!
Inside our FREE 21 Days to Online Profit blueprint, not only will you learn how to be an affiliate, your mentor will show you how to create a product and recruit hundreds of established affiliates to sell for them.
Take a look yourself – Get the FREE 21 Days to Online Profit Blueprint

It's where the big money is!
Is it easy to create a product? Absolutely! This is because you will create a product based on your own knowledge…and you'll do it in just 21 days with a step-by-step plan and personal help.
So if you want to make the most out of affiliate marketing, be financially free and enjoy making tons of money while others work for you...
... then this is that 'Hail Mary' that you've been looking for... and you get to learn it from some who has generated $60 million dollars online .
When you follow his methods, you won't have to worry about creating the perfect product or setting up your website and all that technical stuff – we'll actually help you do it!
Ready to learn how to become a super affiliate by creating a product and makes a crazy amount of money spending just 6-9 hours per week? Go here now – 21 Days to Online Profit.
The best thing about Affiliate Marketing is that once you get the ball running, your income will be largely passive. Whether you sell products for others or create one yourself, after you get the marketing set up you will continue to generate sales even while you sleep.
With our help, you can cut through all the tedious and expensive learning curves and fast-track yourself to success like never before.
Click the link below and check out the free blueprint. It shows you the step-by-step method mentioned earlier. It is absolutely free and will give you more information about the 21-day course
>> Click the link below and learn the best tips and tricks to help your affiliate marketing business grow in just 21 short days.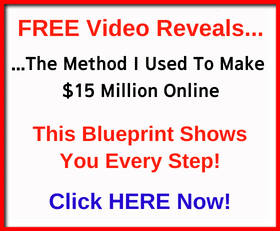 This blueprint – IF CORRECTLY APPLIED – will enable you to bring in routine, monthly income
While this blueprint outlines a uniquely profitable business model, it won't yield you any results unless you apply yourself. No business can work without persistent, dedicated, hard work.
To anyone looking for a get rich quick pipe-dream: this is probably not the right guide for you. If you're not willing to apply yourself persistently throughout the duration of your business's launch then you aren't likely to see any results.
Let's face it... get rich quick schemes don't really result in long term wealth. Sure they sound great, but ultimately it takes providing value to the market in order to build a profitable business.
And of course it takes time, energy & resources building up a business like that.
This blueprint is for those who are willing to take action and provide value to your customers. Because building a business takes effort, persistence & time...
But for those willing to sweat, those who are willing to actually work on growing their business consistently , this blueprint will be very valuable for you.
Most new entrepreneurs are in the dark. They float around the Internet, trying a new model every single week, hoping that something will eventually take off.
This blueprint is a specifically designed by our team after $60 million in online sales. Our years of research, experience, and expertise have allowed us to engineer a step by step plan, that when correctly used, can bring profitability.
It is based on the business model where you sell information products in the form of courses, training, ebooks, audio books, etc... The trick here is to know 2 things: 1 - What topics to cover & how to create your products. and... 2 - How to actually sell these things once they're created. Our 21 Days To Profit Model helps you solve both of these critical issues for you.
I must emphasize again that this isn't the right guide for you if you're looking to "get rich quick". This blueprint is designed for you to build a real business, not some overnight easy money machine.
There is no such thing as "easy money". Yes, some businesses are easier to launch than others, but there is no easy way to scale any business to a level where you will find any meaningful amount of wealth.
In order to find real wealth in business, you need to put in consistent effort, take risks, and make the right decisions if you want a business to be successful, the business model covered by the blueprint is no different.
IMPORTANT: IF YOU'RE LOOKING TO GET RICH QUICK, DO NOT DOWNLOAD OUR BLUEPRINT. ONLY CONTINUE IF YOU ARE WILLING TO REGULARLY PUT IN HARD WORK, EXECUTING THE STEPS OF THE BLUEPRINT